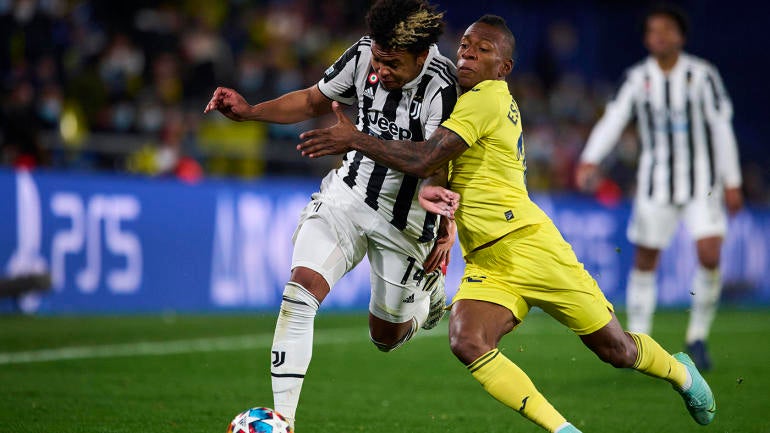 Juventus midfielder Weston McKennie is expected to be sidelined for at least two months after initial scans revealed a fractured second and third metatarsal on his left foot, CBS Sports insider Fabrizio Romano confirms. The injury rules him out of the final batch of Concacaf World Cup qualifiers as the United States men's national team fights to book a ticket to Qatar this winter with March fixtures against Mexico, Panama, and Costa Rica.
The start of Juve's 1-1 Champions League draw at Villarreal in the round of 16 could not have been better, with Dusan Vlahovic netting the opener only 32 seconds into the game. Little did Juve manager Massimiliano Allegri know that it would be all downhill from there for his team. Dani Parejo would take advantage of Juventus sleepwalking through the match to level things in the 65th minute, and with just about 10 minutes to go, Juventus saw McKennie hobble off the field in considerable pain without being able to put any weight on his left foot.
It all came from a Pervis Estupinan challenge down the sideline in the 81st minute, McKennie rolled his ankle and had to receive treatment from the medical team as he hobbled off. He was taken off immediately and was unable to put weight on the ankle as he left the stadium in a walking boot. The medical statement is yet to be published, but we are betting that he will, unfortunately, be out for quite some time.