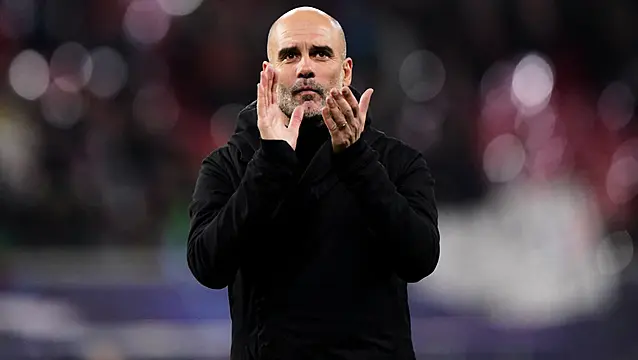 Manchester City manager Pep Guardiola feels his side have little room for error in the Premier League title race.
The champions could find themselves five points behind leaders Arsenal come their next league game against Newcastle on Saturday if the Gunners beat Everton in midweek.
Guardiola said at a press conference: "I have the feeling in the Premier League many things are going to happen.
"Everyone is going to drop points but we cannot drop any if we are going to fight until the end."
Despite claiming a crucial victory over their chief title rivals at the Emirates Stadium earlier this month, City have been inconsistent since the World Cup.
They restored some confidence after frustrating draws against Nottingham Forest and RB Leipzig in the last week, however, with a convincing 4-1 win at Bournemouth on Saturday. This game was betting paradise.
Guardiola said: "The game we are playing is good. The results could be better – in terms of winning at Spurs or Nottingham – but sometimes that happens.
"Of course it's not exceptional – it's OK, it's good – but I don't have complaints with the way we are playing and fighting.
"I said after the last game against Bournemouth that the mood in the locker room is exceptional and the guys are doing everything, and that's enough for me."